Why We Love it
Experience the extraordinary comfort of handcrafted Japanese futon with this Natural Cotton Japanese Futon Mattress from Kyoto's finest futon maker, Takaokaya, founded in 1919.
Employing expertise passed down through the generations, each Japanese futon bed is handcrafted by master artisans to ensure every step contributes to impeccable comfort and firmness.
The 100% cotton padding is skilfully layered by hand in a gentle curve to offer you essential support that eases back and shoulder pain during a night's rest.
Each Natural Cotton Japanese Futon Mattress is intricately bound with watoji, traditional Japanese stitching that not only is highly durable and age-resistant, but also highlights the authentic Kyoto motif.  
Why Choose a Japanese Futon Mattress
Back Support: A firmer surface keeps the spine aligned while you sleep, which can help alleviate back pain and prevent back pain in the future.
Easy Storage: Japanese futon do not require bed frames. Simply fold in three and store in the closet. Perfect for guest use, glamping, and minimalists.
Mattress Topper: You can easily use Japanese futon bed as a regular mattress topper. Experience high-quality sleep that only comes with centuries-old Japanese craftsmanship.
Environmentally Friendly: The use of only 100% natural cotton makes the Japanese Futon Mattress an environmentally friendly choice, particularly when you consider how long-lasting and durable the natural materials are.
Delivery
Due to high demand, dispatching may take up to two weeks while your futon is being handmade by master craftspeople. If we can't ship your order immediately we will contact you straight away to let you know the free shipment date. As your futon is completed to order, we cannot accept cancellations after the order is confirmed.
Please note that for reasons of hygiene, futon mattresses, duvets and covers cannot be returned.
Futon Details
Natural Cotton Japanese Futon Mattress (Shikifuton)

Handmade in Japan


100% cotton exterior and padding

Available in two colors: Arare Black and Matcha Green

Available in Single or Double Size
SIZE: Single: 3'3" x 6'11" (100cm x 210cm), Double: 4'7" x 6'11" (140cm x 210cm)
Uncompressed thickness approx 5" (12cm)
Available alone and/or with mattress cover
For reasons of hygiene, mattresses, duvets and covers cannot be returned.

Compact Shipping: Unpack on arrival and allow to resume natural shape in 1-2 days.

Free Shipping available in North America and Europe!
Caring for Your Futon Mattress
Japanese futon and duvet are non-machine washable. We recommend to use our 100% cotton futon mattress covers, which are machine-washable.
To reduce humidity in the futon, occasionally air out under the sun or in a well-ventilated room.



Takaokaya has created masterfully handcrafted zabuton, seating cushions and futon mattresses in Kyoto since 1919. It is highly regarded for producing some of the finest zabuton cushions in the world.
Having recently celebrated its centennial anniversary, Takaokaya's legacy lies in its unparalleled craftsmanship, made by master crafts people using tradtional techniques passed down from generation to generation.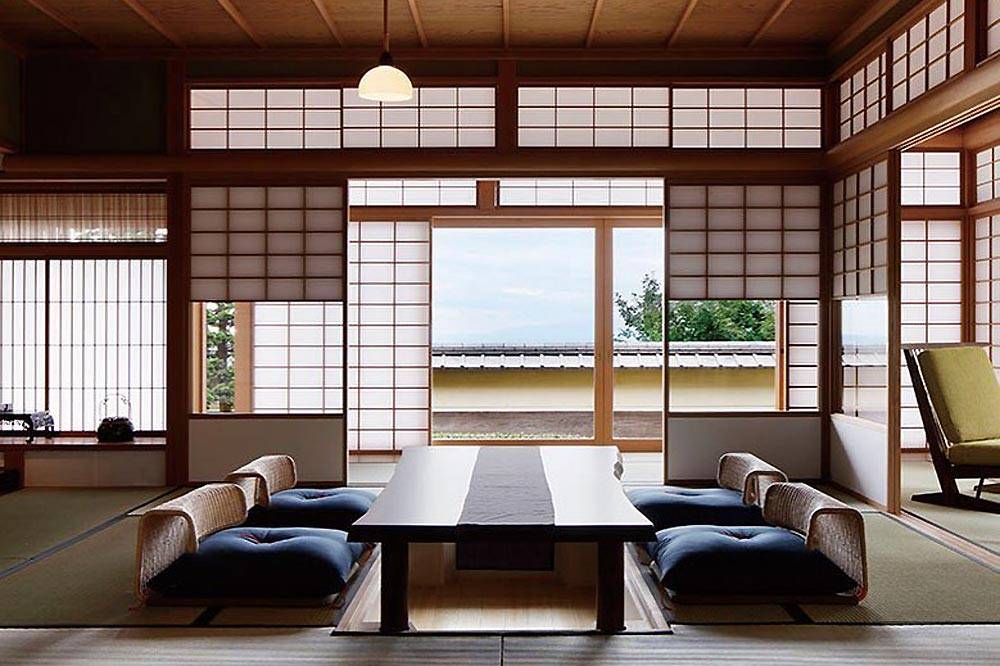 Takaokaya combines Kyoto's centuries-old textile expertise and the Japanese art of kutsurogi (a state of complete relaxation) to bring balance and comfort to contemporary lifestyles and harmonize any living and work space.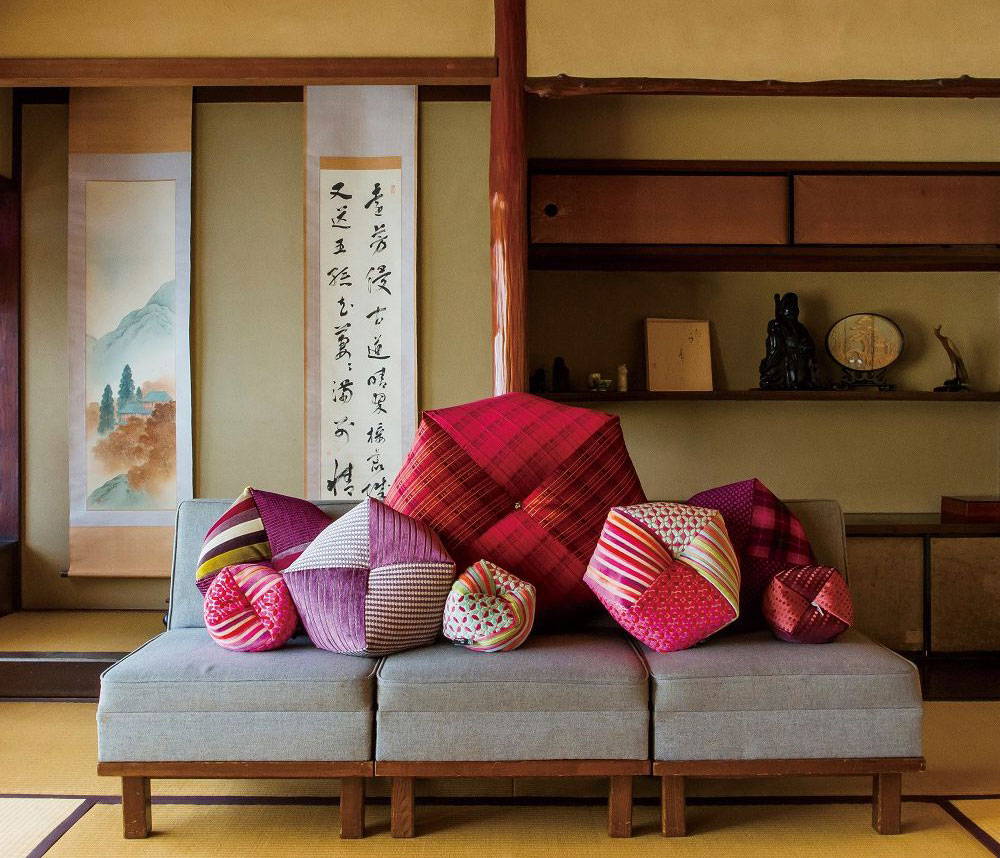 Takaokaya prides itself on handcrafting the zabuton cushions and futon mattresses one at a time. No two pieces are ever alike due the multi-step process of textile dyeing that creates subtle differences along the fabric grain.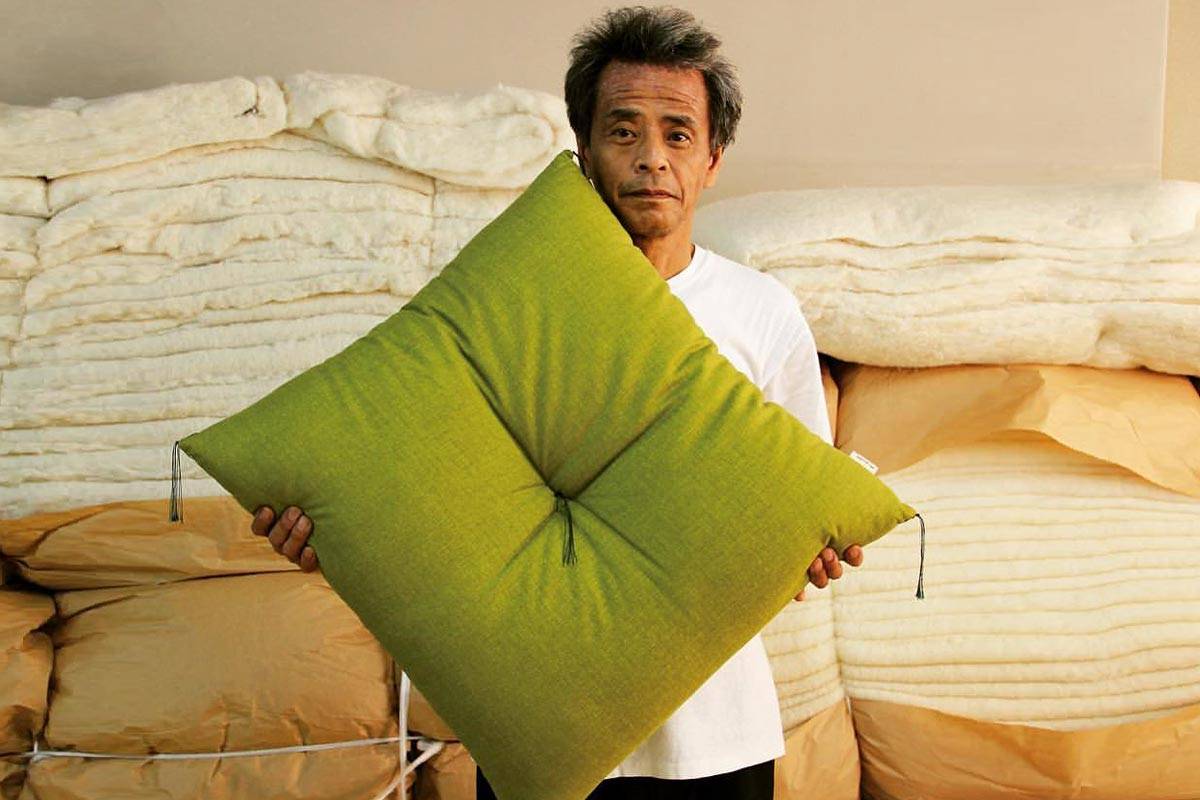 This prized craftsmanship remains unchanged over a century ago and backed with a genuine philosophy of "simply bringing a smile on everyone's face," the state achieved when resting on a futon or zabuton cushion from Takaokaya.
Free Shipping
USA, Canada, Europe, Middle East, and East Asia: Enjoy FREE express shipping on all orders over $99!
Australia, New Zealand, and India: Enjoy FREE shipping on all orders over $199 USD.
Japan: Enjoy FREE shipping on all orders.
Shipping Times
USA, Canada, Europe, Middle East, and East Asia: Orders usually arrive within 3-5 days after shipment.
Australia, New Zealand, and India: Delivery is usually within a week, depending on local customs.
Japan: Orders typically arrive within 24 hours after shipment.

All other countries: Orders usually arrive within 4-5 days after shipment, depending on local customs.
Taxes
Shipments from Japan may be subject to additional taxes and handling fees imposed by customs and mail carriers. Customers are responsible for these costs.
Customs and import rules vary by country, for example the USA usually doesn't charge any extra fees, but the EU sometimes does. See here for information on selected countries.

If an order is returned due to refusal to pay local taxes or customs duties, the full two-way shipping costs will be deducted from any refund.

Shipments in the US may be subject to sales tax where mandated by federal and local authorities. Sales tax will be calculated at checkout.

Shipments within Japan are subject to consumption tax, which is included in the price.
Shipping Locations
All our products come to you from Japan.
Especially for customers in the USA, we can now also ship some items from our location in California to ensure the fastest delivery!
Track Your Order
Once your order has shipped, we will send you a confirmation email with a link to track your shipment.

Please note that it is the customer's responsibility to track shipments. If an order is returned due to non-collection, the full two-way shipping costs will be deducted from any refund.
If you would like to return your order for whatever reason, we're here to help! We offer no hassle returns within 30 days of receiving your order.
*Please note the following conditions to our return and exchange policy:
Items must be returned unused and folded in the original packaging.

Items must be returned to their original shipping location (this is usually in Tokyo).

Discounted items, or items purchased with store credit are not eligible for return or refund.

The original outward shipping cost (the full amount that we paid to the courier) will be deducted from the refund.

The customer is responsible for the return shipping cost.

For hygiene reasons, we cannot accept returns on earrings, futon mattresses and duvets, or mattress/duvet covers.
How do I claim my free refund?
Please contact us and we will confirm the shipping address for you to send the item.
Please return the item folded in its original packaging and send to the address that we provide, noting on the customs form 'Returned Item'.
Once we receive the returned item and have confirmed its condition as unused and undamaged, we will issue a refund not including shipping costs or duties.
Do I have to pay shipping costs?
We offer a full refund of the product, not including the original outward shipping costs. You must bear the cost of return shipping.
If you received the original order damaged, then we will also cover both the initial and the return shipping costs.
Can I exchange for a different product?
Yes! To exchange an unused and undamaged item, you can process the return as described above and reorder the new item through the website.
Alternatively, when you notify us about a return, let us know which product you would like as a replacement, and we will hold it in stock for you until we receive the original return. Please note, there may be additional shipping costs.
What if my item is damaged?
Very occasionally items may be damaged in transport. In the unlikely event that you item arrives in a damaged condition:
We ask that you contact us within 48 hours of receipt. This enables us to make a claim with the shipping company.
Please keep hold of the damaged item and provide some photos of the damage.
We will issue you with a full refund or replacement, including shipping costs.
How long will my refund take?
We will process the refund within 2 days of receiving the returned item.
Very high quality
Well made, comfortable. Don't feel at all hot sleeping on this (with buckwheat fill pillows and tatami mat). Excellent product.
Amazing quality futon bed
The bed was everything I expected and more. Great quality and fast delivery to US.
Perfect Futon!
The futon is very well made and comfortable. There is no better sleeping system than a futon on a tatami mat. I also purchased a cover to go with it and it, too, is perfect in every way. Also, I received it quickly, perfectly packaged.
Lovely Futon!
I was very grateful for the people at Japan Objects Store for keeping me updated about the status of my futon and notifying me that my futon had arrived at Canadian customs. As I expected, the futon and its cover are lovely and make for a nice place to rest on and roll up during the day.
Futon by a master craftsman
A masterpiece of craftsmanship! There is no more beautiful way to wake up in the morning than on this futon by Takaokaya.