Why We Love it
Accent your home with zen and harmony with this warm red hued zabuton cushion from Kyoto's finest zabuton maker, Takaokaya, founded in 1919.
Takaokaya's zabuton cushions are a treasure of centuries-old Japanese craftsmanship and tradition. Employing expertise passed down through the generations, each zabuton cushion is handcrafted by master artisans to ensure every step contributes to impeccable comfort and firmness.
This attention to detail is what sets this authentic zabuton cushion apart from others. The 4 inches of handmade padding is carefully layered in a gentle curve to offer you essential support for your posture, when sitting or kneeling for any period of time.
Following the Kyoto tradition, the center of the zabuton cushion is finished with sampo-toji, a three-pronged stitch. The forward-pointing stitch enables you to distinguish between the front and the back of the cushion. The corner tassels, evolved from age-old Japanese custom, act to prevent harmful energy from disturbing one's state of mindfulness.
How to Use Your Zabuton Cushion
Home furnishing

: Our exquiste zabuton cushions complement any tatami mat, wooden floor, armchair or sofa. They're also perfect for sitting on the floor to protect the ankles and knees, preventing muscle and joint aches, and easing blood circulation.

Meditation

: Takaokaya's zabuton are a staple in Kyoto's temples, used by Buddhist monks when engaging in Zen meditation. Their distinctive thickness and firm rounded top, creates the ideal support and stability necessary to comfortably meditate for long periods of time.

Yoga:

Use these thickly padded zabuton to

protect your knees or elbows, or take all the stress out of lotus and cross-legged positions, helping to alleviate lower back strain.

Chairs

: Do you have a favorite chair that looks great, but is uncomfortable to sit on? These plush zabuton cushions are ideal to transform any awkward seat into a luxury easy chair, helping you stay relaxed longer and effectively support your posture.

Baby cushions

: Japanese parents have found this high-quality zabuton cushions particularly useful as a play mattress that is safe and comfortable. They can also be used for changing the baby in a convenient and practical way. This diversity makes the zabuton a perfect multi-purpose item for small apartments.
Details
Cotton Zabuton Cushion

Handmade in Japan

100% cotton exterior; padding 70% cotton, 30% polyester

Product code: 50314RD

Size: 21 ½" x 23" (55cm x 59cm), 4" (10cm) thick at center

Free Shipping available in North America and Europe

!

Takaokaya has created masterfully handcrafted zabuton, seating cushions and futon mattresses in Kyoto since 1919. It is highly regarded for producing some of the finest zabuton cushions in the world.
Having recently celebrated its centennial anniversary, Takaokaya's legacy lies in its unparalleled craftsmanship, made by master crafts people using tradtional techniques passed down from generation to generation.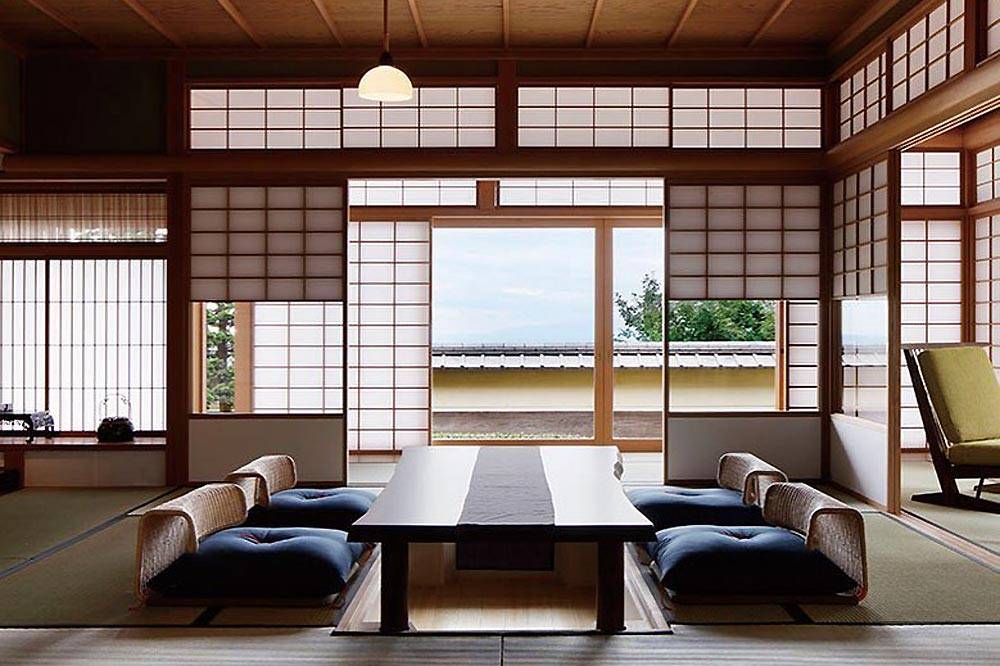 Takaokaya combines Kyoto's centuries-old textile expertise and the Japanese art of kutsurogi (a state of complete relaxation) to bring balance and comfort to contemporary lifestyles and harmonize any living and work space.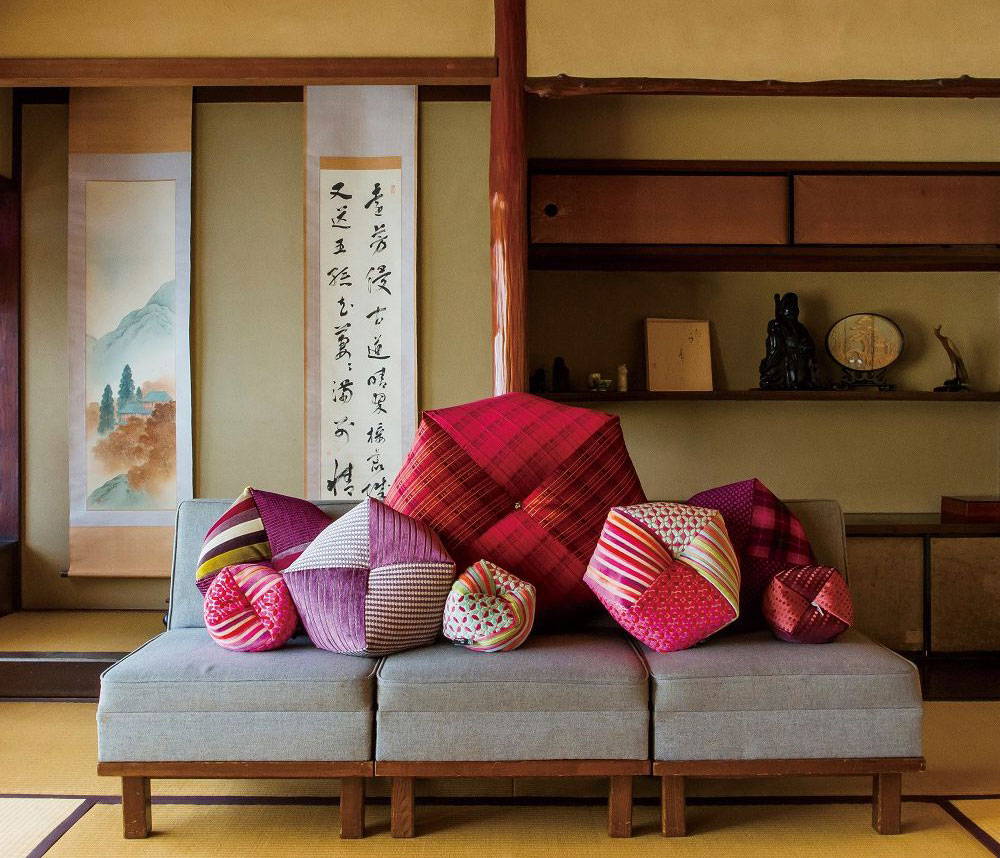 Takaokaya prides itself on handcrafting the zabuton cushions and futon mattresses one at a time. No two pieces are ever alike due the multi-step process of textile dyeing that creates subtle differences along the fabric grain.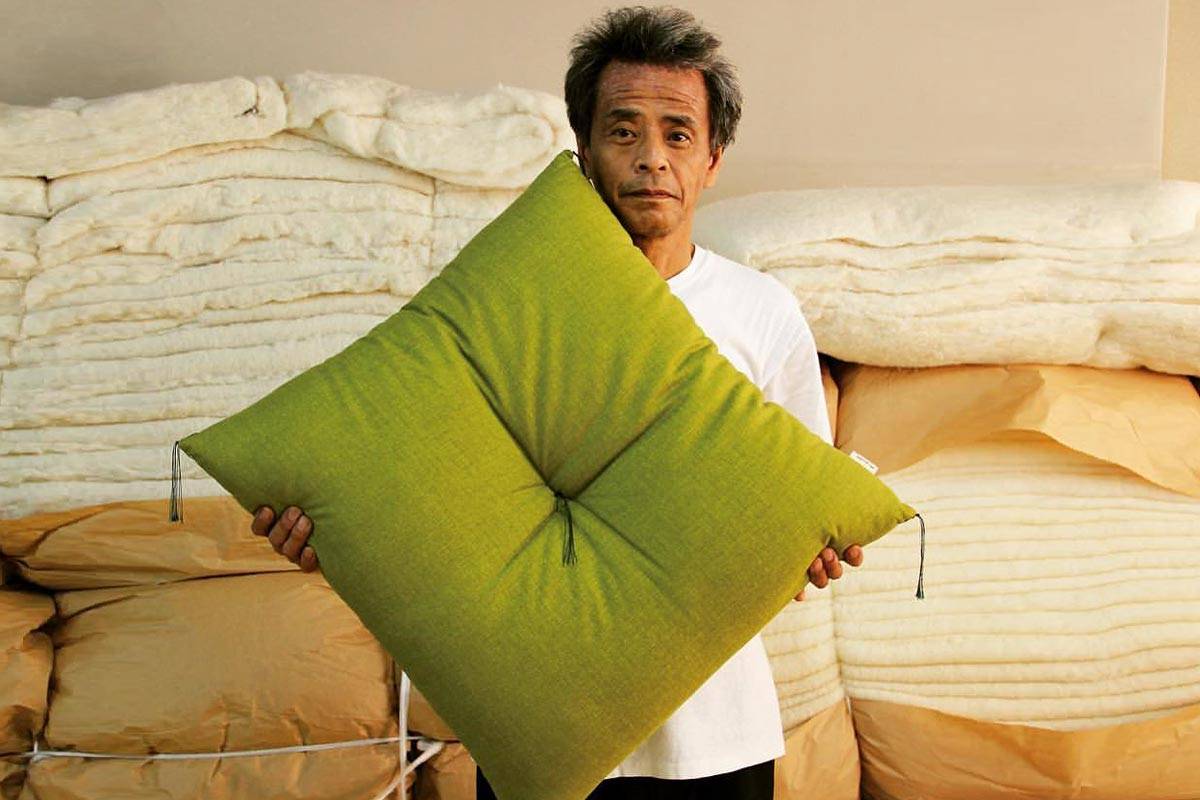 This prized craftsmanship remains unchanged over a century ago and backed with a genuine philosophy of "simply bringing a smile on everyone's face," the state achieved when resting on a futon or zabuton cushion from Takaokaya.
Free Shipping
USA, Canada, Europe, Middle East, and East Asia: Enjoy FREE express shipping on all orders over $99!
Australia, New Zealand, and India: Enjoy FREE shipping on all orders over $199 USD.
Japan: Enjoy FREE shipping on all orders.
Shipping Times
USA, Canada, Europe, Middle East, and East Asia: Orders usually arrive within 3-5 days after shipment.
Australia, New Zealand, and India: Delivery is usually within a week, depending on local customs.
Japan: Orders typically arrive within 24 hours after shipment.

All other countries: Orders usually arrive within 4-5 days after shipment, depending on local customs.
Taxes
Shipments from Japan may be subject to additional taxes and handling fees imposed by customs and mail carriers. Customers are responsible for these costs.
Customs and import rules vary by country, for example the USA usually doesn't charge any extra fees, but the EU sometimes does. See here for information on selected countries.

If an order is returned due to refusal to pay local taxes or customs duties, the full two-way shipping costs will be deducted from any refund.

Shipments in the US may be subject to sales tax where mandated by federal and local authorities. Sales tax will be calculated at checkout.

Shipments within Japan are subject to consumption tax, which is included in the price.
Shipping Locations
All our products come to you from Japan.
Especially for customers in the USA, we can now also ship some items from our location in California to ensure the fastest delivery!
Track Your Order
Once your order has shipped, we will send you a confirmation email with a link to track your shipment.

Please note that it is the customer's responsibility to track shipments. If an order is returned due to non-collection, the full two-way shipping costs will be deducted from any refund.
If you would like to return your order for whatever reason, we're here to help! We offer no hassle returns within 30 days of receiving your order.
*Please note the following conditions to our return and exchange policy:
Items must be returned unused and folded in the original packaging.

Items must be returned to their original shipping location (this is usually in Tokyo).

Discounted items, or items purchased with store credit are not eligible for return or refund.

The original outward shipping cost (the full amount that we paid to the courier) will be deducted from the refund.

The customer is responsible for the return shipping cost.

For hygiene reasons, we cannot accept returns on earrings, futon mattresses and duvets, or mattress/duvet covers.
How do I claim my free refund?
Please contact us and we will confirm the shipping address for you to send the item.
Please return the item folded in its original packaging and send to the address that we provide, noting on the customs form 'Returned Item'.
Once we receive the returned item and have confirmed its condition as unused and undamaged, we will issue a refund not including shipping costs or duties.
Do I have to pay shipping costs?
We offer a full refund of the product, not including the original outward shipping costs. You must bear the cost of return shipping.
If you received the original order damaged, then we will also cover both the initial and the return shipping costs.
Can I exchange for a different product?
Yes! To exchange an unused and undamaged item, you can process the return as described above and reorder the new item through the website.
Alternatively, when you notify us about a return, let us know which product you would like as a replacement, and we will hold it in stock for you until we receive the original return. Please note, there may be additional shipping costs.
What if my item is damaged?
Very occasionally items may be damaged in transport. In the unlikely event that you item arrives in a damaged condition:
We ask that you contact us within 48 hours of receipt. This enables us to make a claim with the shipping company.
Please keep hold of the damaged item and provide some photos of the damage.
We will issue you with a full refund or replacement, including shipping costs.
How long will my refund take?
We will process the refund within 2 days of receiving the returned item.
Beautiful.
Elegant, nicely detailed. Worth the cost.