Why We Love It
A furoshiki ideal for wrapping heart felt gifts, or carrying food and bottled drinks to potlucks and housewarming parties. The asymmetry of this large plum blossom pattern adds a whimsical charm to the rich navy background.
What To Do With Your Furoshiki
Use your furoshiki as a handbag, tablecloth, gift wrapping, wall decoration, baby blanket, or wine bottle case with just a couple of simple knots! The thoughtful Japanese design of eco-friendly furoshiki will improve your lifestyle choices.
Our exquisitely hand printed 100% cotton furoshiki feature classic Japanese artworks and elegant traditional motifs. Create your own gorgeous art handbag by tying your furoshiki bag with our selection of handles! Our Japanese fabrics are both lightweight and durable, making ideal grocery bags for your weekly shop.
There are no limits to the ways you can incorporate furoshiki into your life. Why not upgrade a present with Japanese gift wrapping, or throw it over your shoulders as a shawl for a chilly day? And if the weather's warm have an impromptu picnic on a beautiful furoshiki blanket.
With these large furoshiki cloths, you can wrap and carry anything - your yoga mat or gym clothes, books or laptop – and reuse them again and again. However you choose to use it, your furoshiki will be an stylish and eco-friendly addition to your everyday life.
Details
100% Cotton Furoshiki
Made in Japan
Free gift-wrapping

 

in Japanese washi paper.
Screen-printed design
Product code: 302390NV
Machine-washable, but do not mix with other colors. Do not tumble-dry.
Size: 35" x 35" (90cm x 90cm)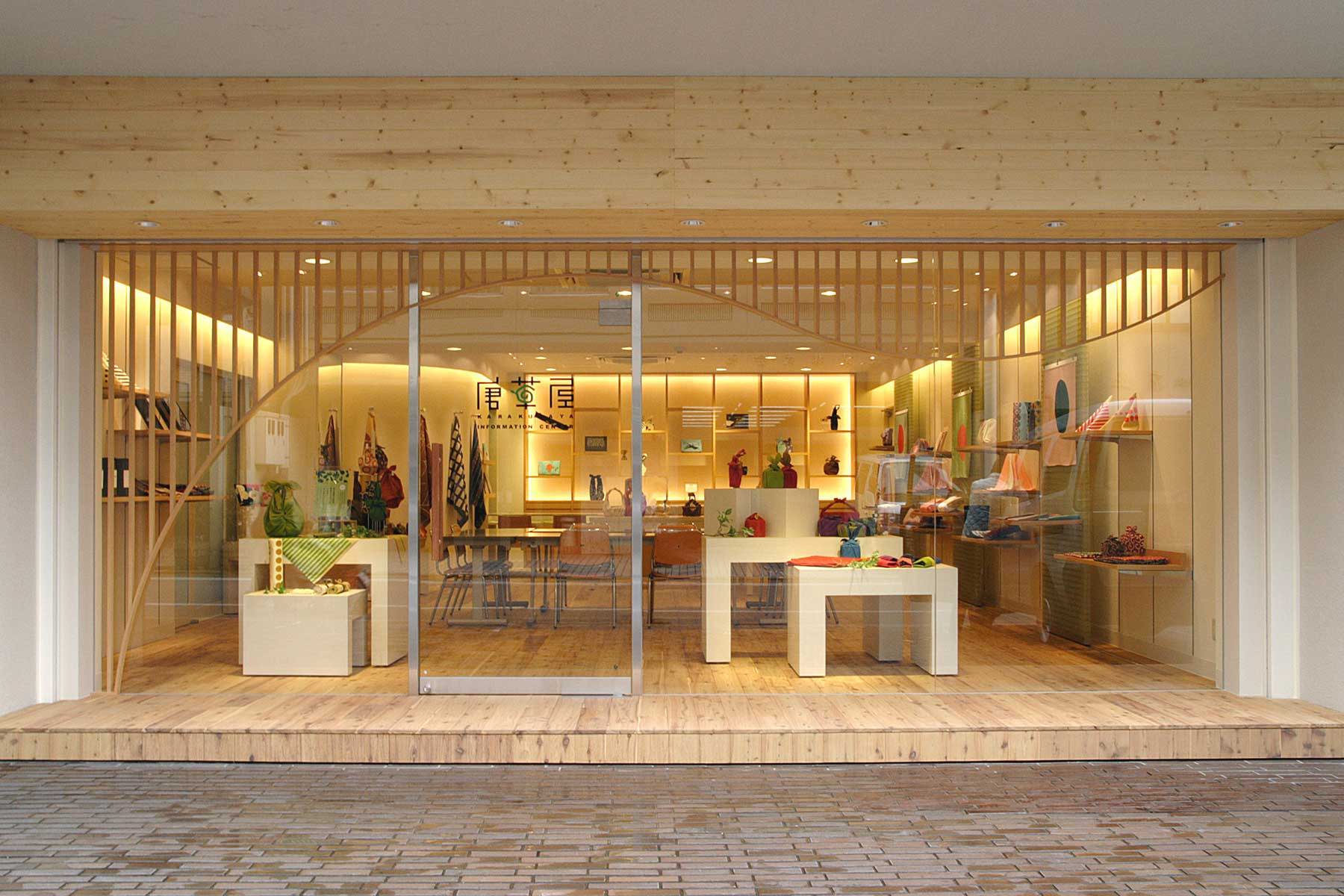 Founded in 1901, Kyoto's heritage brand Miyai have woven, dyed and printed artisanal multi-purpose furoshiki wrapping cloths for over a century. These highly coveted designs are only available at high-end department stores and select upscale boutiques in Japan.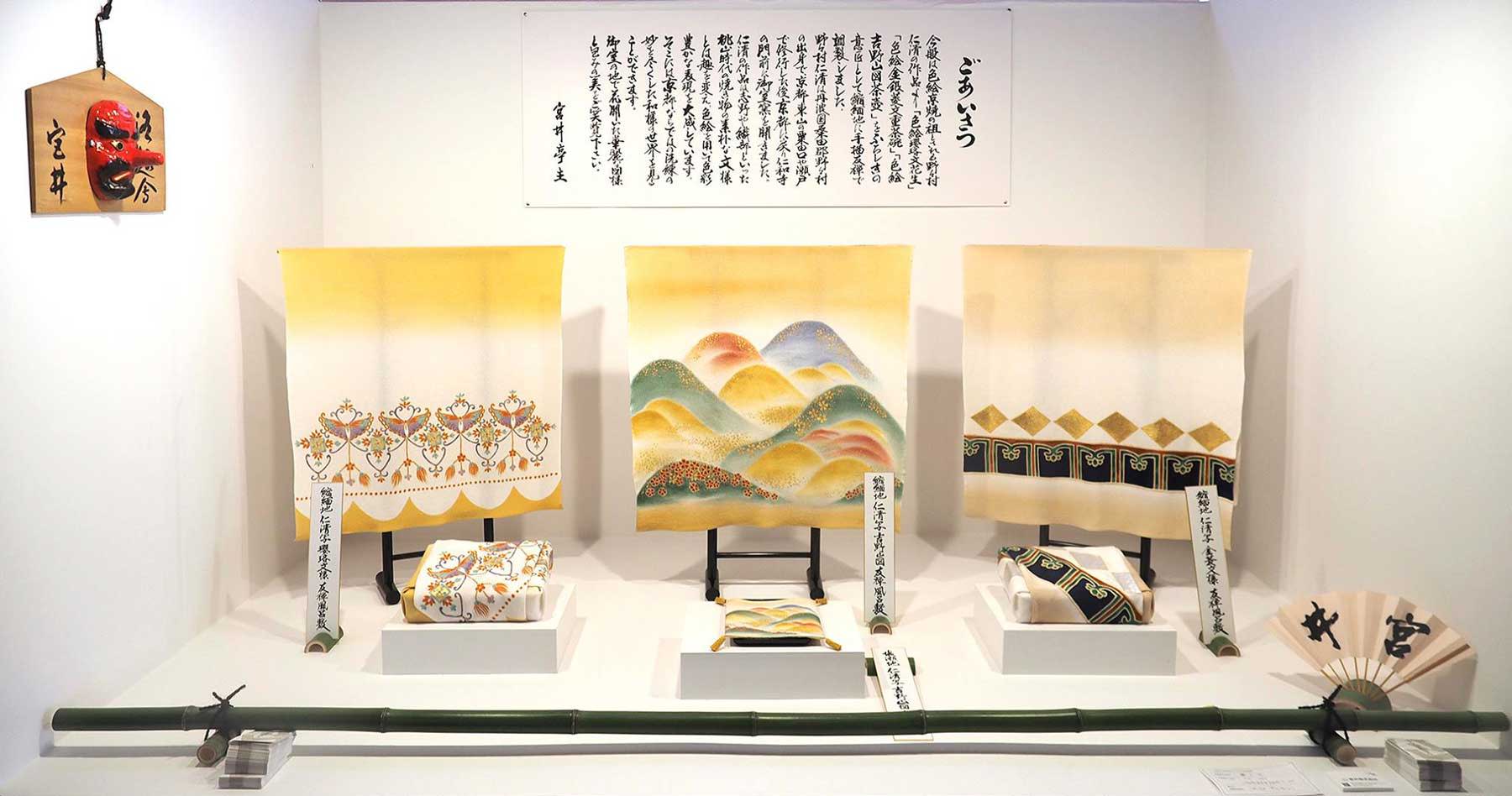 The esteemed Miyai is renowned for their exquisite and original creations. Their commitment to creating museum-quality furoshiki artworks with some of Japan's most talented artists has made them a pioneer in the field.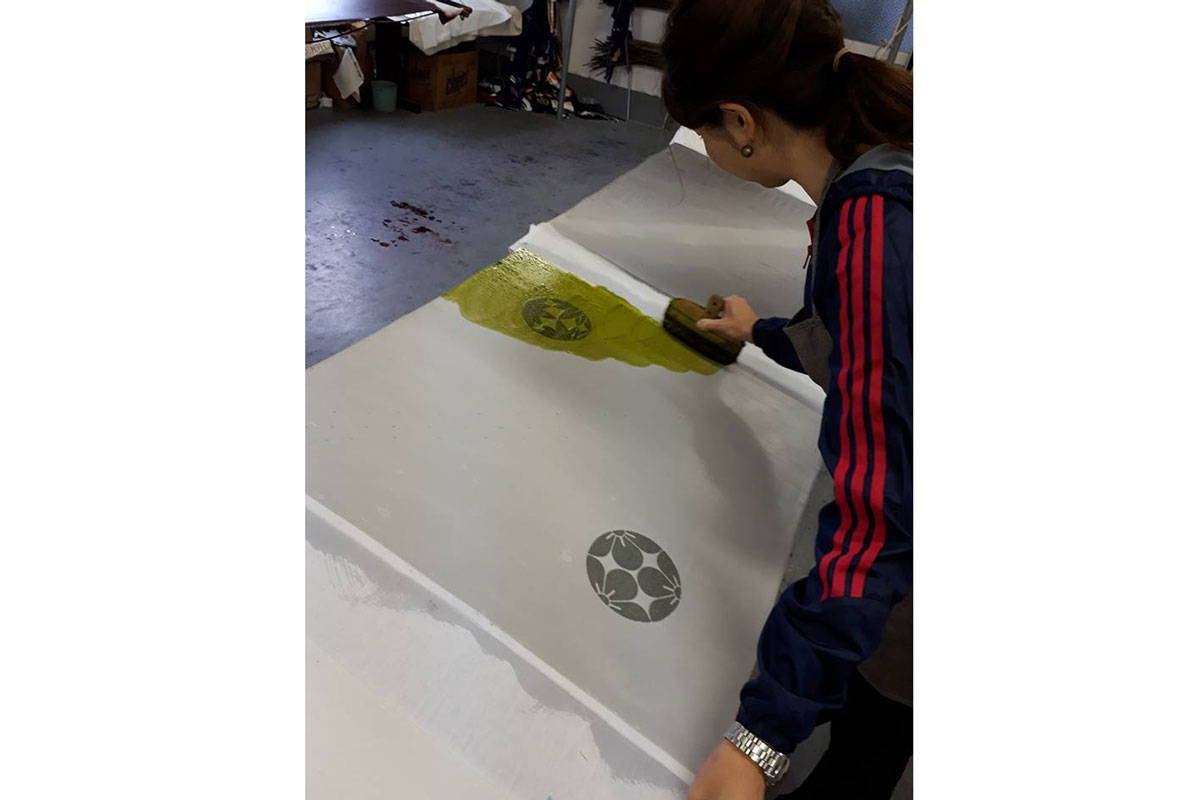 Each timeless, yet functional, piece of art is screen printed by hand using traditional methods onto the highest quality woven fabrics, whether they be in cotton or silk, that you can find nowhere else.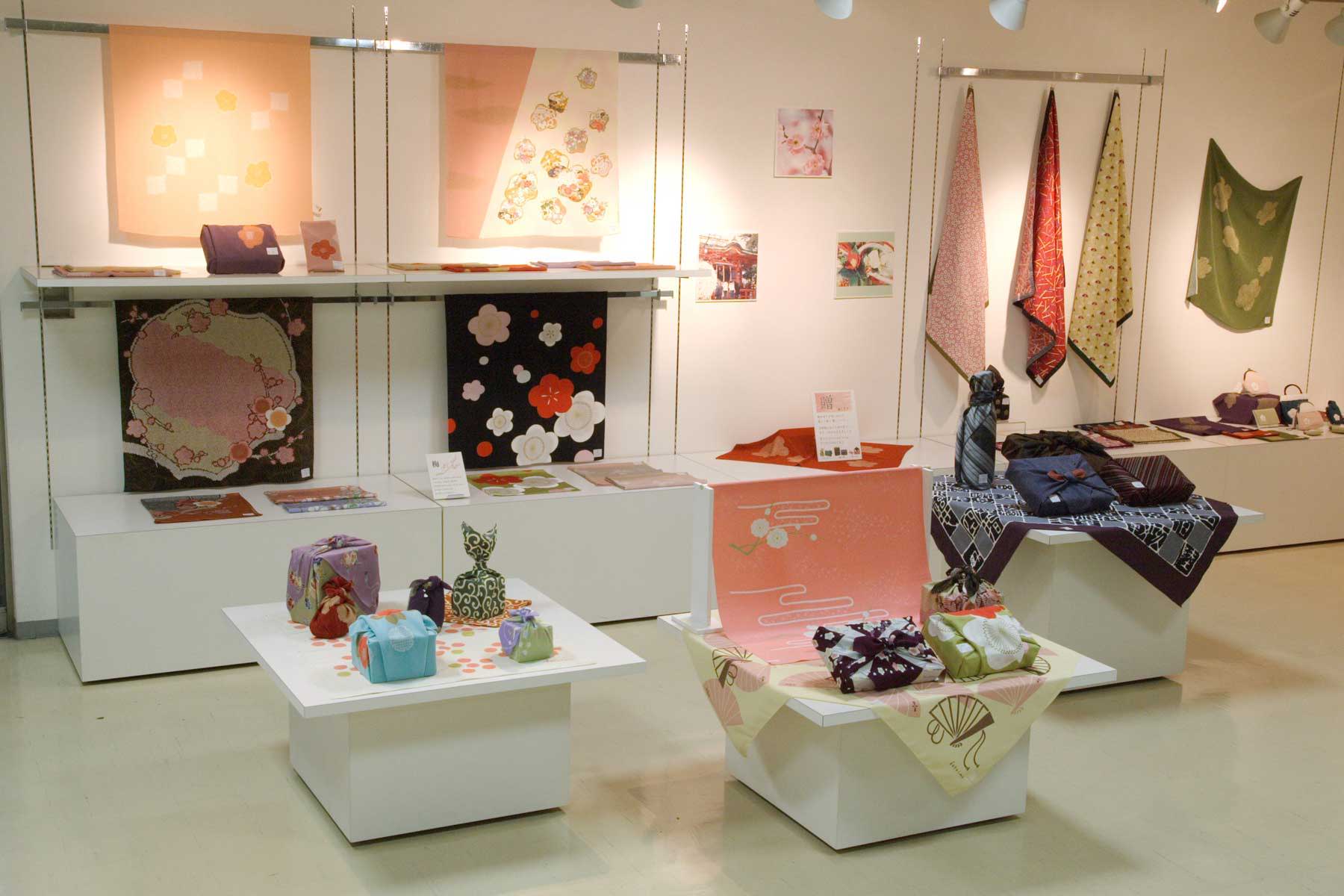 Over the last 100 years, Miyai has accumulated an archive of some 2,500 examples of incredible design at their home in Kyoto. The company also heads the Japan Furoshiki Association, leading this Japanese traditional craft into the 21st century.
Free Shipping
USA, Canada, Europe, Middle East, and East Asia: Enjoy FREE express shipping on all orders over $99!
Australia, New Zealand, and India: Enjoy FREE shipping on all orders over $199 USD.
Japan: Enjoy FREE shipping on all orders.
Shipping Times
USA, Canada, Europe, Middle East, and East Asia: Orders usually arrive within 3-5 days after shipment.
Australia, New Zealand, and India: Delivery is usually within a week, depending on local customs.
Japan: Orders typically arrive within 24 hours after shipment.

All other countries: Orders usually arrive within 4-5 days after shipment, depending on local customs.
Taxes
Shipments from Japan may be subject to additional taxes and handling fees imposed by customs and mail carriers. Customers are responsible for these costs.
Customs and import rules vary by country, for example the USA usually doesn't charge any extra fees, but the EU sometimes does. See here for information on selected countries.

If an order is returned due to refusal to pay local taxes or customs duties, the full two-way shipping costs will be deducted from any refund.

Shipments in the US may be subject to sales tax where mandated by federal and local authorities. Sales tax will be calculated at checkout.

Shipments within Japan are subject to consumption tax, which is included in the price.
Shipping Locations
All our products come to you from Japan.
Especially for customers in the USA, we can now also ship some items from our location in California to ensure the fastest delivery!
Track Your Order
Once your order has shipped, we will send you a confirmation email with a link to track your shipment.

Please note that it is the customer's responsibility to track shipments. If an order is returned due to non-collection, the full two-way shipping costs will be deducted from any refund.
If you would like to return your order for whatever reason, we're here to help! We offer no hassle returns within 30 days of receiving your order.
*Please note the following conditions to our return and exchange policy:
Items must be returned unused and folded in the original packaging.

Items must be returned to their original shipping location (this is usually in Tokyo).

Discounted items, or items purchased with store credit are not eligible for return or refund.

The original outward shipping cost (the full amount that we paid to the courier) will be deducted from the refund.

The customer is responsible for the return shipping cost.

For hygiene reasons, we cannot accept returns on earrings, futon mattresses and duvets, or mattress/duvet covers.
How do I claim my free refund?
Please contact us and we will confirm the shipping address for you to send the item.
Please return the item folded in its original packaging and send to the address that we provide, noting on the customs form 'Returned Item'.
Once we receive the returned item and have confirmed its condition as unused and undamaged, we will issue a refund not including shipping costs or duties.
Do I have to pay shipping costs?
We offer a full refund of the product, not including the original outward shipping costs. You must bear the cost of return shipping.
If you received the original order damaged, then we will also cover both the initial and the return shipping costs.
Can I exchange for a different product?
Yes! To exchange an unused and undamaged item, you can process the return as described above and reorder the new item through the website.
Alternatively, when you notify us about a return, let us know which product you would like as a replacement, and we will hold it in stock for you until we receive the original return. Please note, there may be additional shipping costs.
What if my item is damaged?
Very occasionally items may be damaged in transport. In the unlikely event that you item arrives in a damaged condition:
We ask that you contact us within 48 hours of receipt. This enables us to make a claim with the shipping company.
Please keep hold of the damaged item and provide some photos of the damage.
We will issue you with a full refund or replacement, including shipping costs.
How long will my refund take?
We will process the refund within 2 days of receiving the returned item.