Why We Love It
Gorgeous handpainted ribbons stretch across the surface of this ivory silk kimono, each one with a unique design. The warm peach at the base of the kimono continues to the inner lining, where it appears to glow even richer.
Kimono Details
This handmade vintage silk kimono is one-of-a-kind
Type: Houmongi
Materials & Techniques: 100% silk with handpainted ribbon design, and silk lining
Period: Late Showa (1970s-80s)
Condition: A – Very good condition. Some light stains on the back (see photos).
Code: 10112WH
Size: Length 60" (151cm), width 51½" (132cm), yuki (from spine to end of sleeve) 24½" (63cm), sleeve height 20" (51cm)  
For advice on choosing the right fit, check the Size Guide below.
Japan Objects Quality
We have handpicked every one-of-a-kind traditional kimono in our vintage collection. We conduct rigorous quality inspection and only select genuine Japanese kimono that are of exceptional value and condition. We are proud of all our vintage silk kimono, which truly embody the rare treasure of wearable art.
Every vintage kimono has been professionally cleaned and is beautifully gift-wrapped in Japanese washi paper. We offer free shipping worldwide for all our vintage kimono.
Japan Objects Store is a licensed vintage kimono dealer (Licence No 30112 200 8692).
What's My Size?
When buying a kimono or yukata, you don't need to worry about finding your exact size. Women's kimono usually come in just one size, which will probably be longer and wider than you need. They are adjusted to the right size by folding them at the waist.
Sleeves tend to be worn shorter than you may be used to – between the wrist and elbow.
How to Check if a Kimono or Yukata will Fit?
To check if a kimono or yukata will fit you, you just need to measure your height and around your hips (or waist if that is wider). Check the length and width of the kimono or yukata in the 'Details' section above.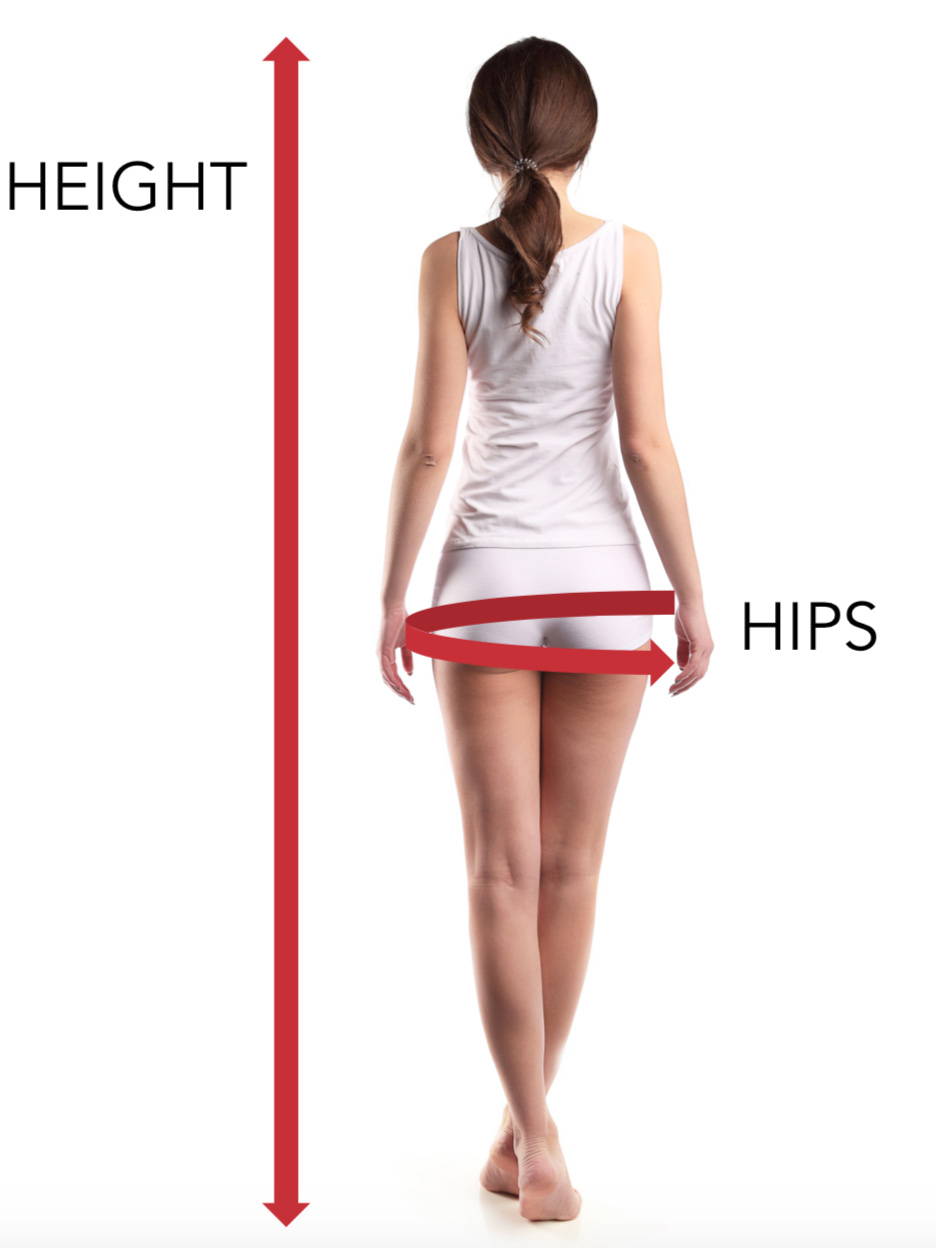 1. Check the Height
To wear a kimono in the traditional way, you would normally choose a garment that seems too long for you. This means any kimono that is either longer than your height, the same as your height, or up to 10" (25cm) shorter than your height. The excess material is then folded over at the waist.
If the kimono is around 12" (30cm) shorter than your height you can wear it without any fold. This is becoming a popular modern take on wearing kimono for young women and is also the way that men traditionally wear kimono.
If the length of the kimono is over 12" (30cm) less than your height it will be too short to wear as a kimono, although you can still wear it as a robe! To see where the bottom of the garment would fall, measure the length of the kimono down from your shoulders.
2. Check the Width
A kimono with a width that is at least 16" (40cm) greater than your hip size will fit perfectly.
A kimono with a width between 10-16" (25-40cm) greater than your hip size will fit. However, if you want to wear it in the traditional way, you may have to tie it quite tight around the waist to prevent your legs being visible as you walk.
If the width of the kimono is not at least 10" (25cm) greater than your hip size, your legs may be visible as you walk. There's nothing wrong with that of course, but it's not the traditional way!
Sleeves
To see where the sleeves will fall on you, check the sleeve length in the product details. This length is measured from the spine at the base of the neck.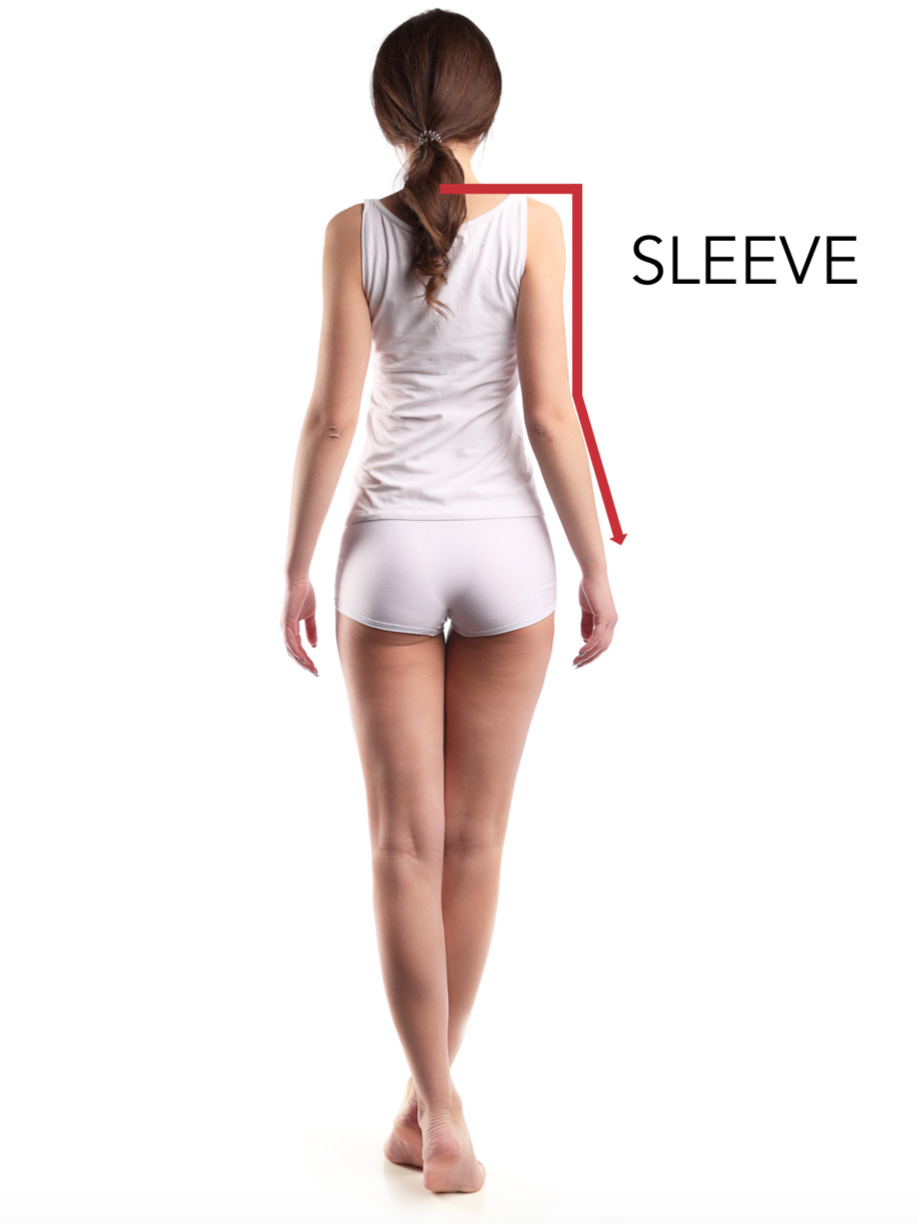 Adjusting the Length
Pull up your kimono until the bottom reaches the correct length, then tie it in place round your waist with a ribbon or a koshi himo (kimono tie). Fold the excess material down over the tie.
Adjusting the Width
Wrap the front of the kimono around your body so that it is tight and comfortable. Tie in place with a ribbon or a koshi himo (kimono tie). Fold the excess material down over the tie.
We ship to every country in the world direct from Tokyo.
We offer three levels of service: Standard, Express and FedEx Priority.
1) Standard shipping is by registered airmail, which usually takes about 10-14 days.
2) Express shipping uses Japan Post's EMS service, and usually takes between 6-10 days.
3) FedEx Priority usually takes 2-5 days.
All options include tracking information.
FREE shipping uses Standard shipping is available on orders over $99, unless registered airmail services to your country have been suspended by Japan Post. In the USA, Canada, UK, France, Germany and Australia registered airmail is temporarily suspended but you can still take advantage of Free Shipping on all orders over $149 with Express Shipping, which can be as quick as 6 days!
Taxes & Customs
All our products are sent to you direct from Tokyo, Japan. Shipments from Japan to your country may be subject to additional taxes and handling fees imposed by the customs authorities and mail carrier of your country and region. Such costs are the responsibility of the customer.
Customs and import rules vary by country and region, so unfortunately we're not able to estimate these in advance. The best way to be sure if any such charges will be applied is to check with your local customs authority.
For customers in Japan, the price includes 10% consumption tax. This tax is removed for customers outside of Japan.
---
Shipping Updates - March 2023
Due to the pandemic and the current situation in Eastern Europe, postal services to some countries have been temporarily suspended by Japan Post, however FedEx services are still available. If you are in one of the countries named below you can either choose FedEx Priority, or you can choose to have us hold on to your order until postal restrictions are lifted.
Countries with postal restrictions (Currently only FedEx available)
South America: All countries
Europe: Albania, Andorra, Belarus, Cyprus, Georgia, Kosovo, Monaco, Montenegro, North Macedonia, Serbia, Slovakia
Asia: Afghanistan, Bangladesh, Bahrain, Bhutan, Brunei, Cambodia, India, Iran, Iraq, Jordan, Kuwait, Laos, Maldives, Mongolia, Nepal, Oman, Pakistan, Saudi Arabia, Syria, Timor-Leste, UAE
Africa: All countries
Oceania: All countries except Australia & New Zealand
---
Within Japan
If you're in Japan you will receive your shipment within 1-2 days on the island of Honshu (the main island, including Tokyo, Osaka and Kyoto), or 2-3 days for the rest of Japan. It may take an additional day if you order on a weekend or if you are located in Okinawa or the outlying islands.
If you're staying in a hotel in Japan, please include the reservation name and room number, otherwise your hotel may refuse to accept your package.
Free Shipping
All orders over US$99 or equivalent (not including shipping fees) are eligible for free shipping, except in countries where registered airmail services have been temporarily suspended by Japan Post. In the USA, Canada, UK, France, Germany and Australia, where these services are currently suspended, you can still take advantage of Free Shipping on all orders over $149 with Express Shipping!
Tracking your Shipment
As soon as your order has shipped we will send you a confirmation email with a link to your order status. You will be able to track your shipment from there. It is the customer's responsibility to track shipments, and we will not be able to refund the shipping fees charged by the courier in case a shipment is returned due to non-collection.
If you would like to return or exchange your order for whatever reason, we're here to help! We offer no hassle returns or exchanges within 30 days of receiving your order. You can return your product for a different product, or a refund to the original payment method.
*Please note the following conditions to our return and exchange policy:
Items must be returned unused and folded in the original packaging

Discounted items or items purchased with store credit are not eligible for refund

Shipping costs are not refundable. Shipping costs refers to the full amount paid to Japan Post or FedEx.

You must provide proof of postage showing the postage date within the 30 days

For hygiene reasons, we cannot accept returns on earrings, futon mattresses, or mattress covers

Items marked Direct from Designer, have a refund period of 7 days instead of 30.
How do I claim my free refund?
Please contact us and we will confirm the shipping address for you to send the item.
Please return the item folded in its original plastic bag (don't worry about the paper wrapping) and send to the address that we provide, noting on the customs form 'Returned Item'. Please note that you must bear the shipping costs.
Once we receive the returned item and have confirmed its condition as unused and undamaged, we will issue a refund not including shipping costs or duties.
Do I have to pay shipping costs?
We offer a full refund of the product, not including the original shipping costs. You must bear the cost of return shipping.
If you received the original order damaged, then we will also cover both the initial and the return shipping costs.
Can I exchange for a different product?
Yes! To exchange an unused and undamaged item, you can process the return as described above and reorder the new item through the website.
Alternatively, when you notify us about a return, let us know which product you would like as a replacement, and we will hold it in stock for you until we receive the original return. Please note, there may be additional shipping costs.
What if my item is damaged?
Very occasionally items may be damaged in transport. In the unlikely event that you item arrives in a damaged condition:
We ask that you contact us within 48 hours of receipt. This enables us to make a claim with the shipping company.
Please keep hold of the damaged item and provide some photos of the damage.
We will issue you with a full refund or replacement, including shipping costs.
Who decides if I receive a refund or a replacement?
You do!
If you are entitled to a refund or replacement as described above, it is your choice which you receive.
If we no longer have the same item in stock, we will suggest one or more similar items. If you do not want the similar item, we will provide a refund instead.
How long will my refund take?
We will process the refund within 2 days of receiving the returned item.